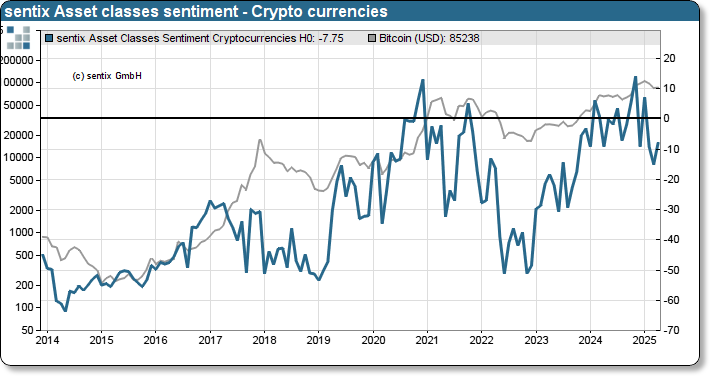 Cryptocurrencies in the spotlight of investors
Share your opinion on cryptocurrencies and profit from new information on cryptocurrency markets!
Bitcoins has a silver lining on the horizon. The bias climbs again and the mood has reached a negative extreme the week before last. The crypto traders are likely to try to breathe new life into Bitcoin & Co. with this.
Bitcoin data set
Here you find our new indicators on Bitcoins (in USD)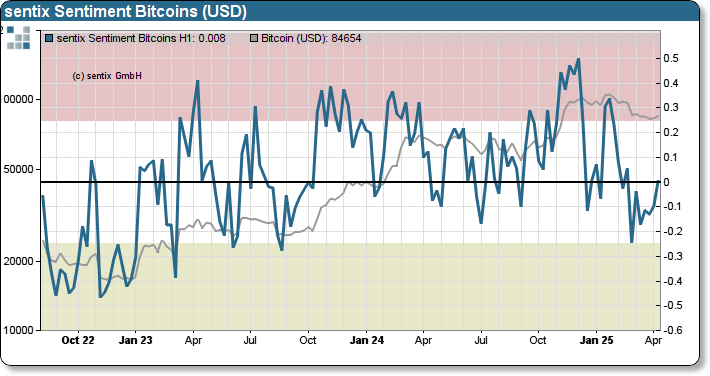 Bitcoin Sentiment
---
This data series reflects the emotions of investors on Bitcoins.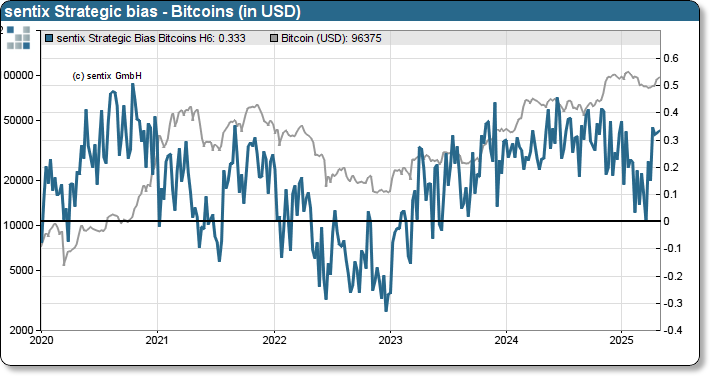 Strategic Bias on Bitcoins
---
This index reflects the perception of value on Bitcoins.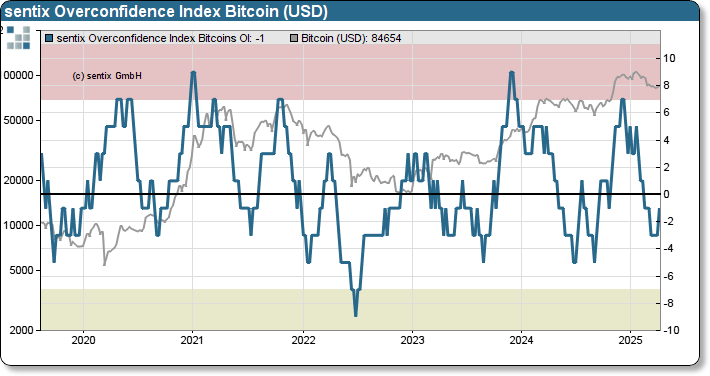 Overconfidence Index on Bitcoins
---
This index reflects the risk that investors might take to risky positions based on the behavior of the bitcoin price.